×
Free Online Class Trial :
Reserve now your online class for free
Learn Spanish online with Olé Barcelona and meet people from all over the world!. Our highly qualified and experienced native Spanish teachers will help you learn Spanish through our virtual classroom courses, with the latest communicative teaching methods and from the comfort of your home. And it is fun! All you need is an Internet connection and a computer or mobile phone.
Our virtual classroom courses follow the same teaching method and academic program as in-person classes. They cover all aspects of Spanish language learning: speaking, reading, writing, and listening. Students learn the Spanish grammar step by step according to the Common European Framework of Reference (CEFR) accompanied by writing, listening, vocabulary and conversation practice. We offer all levels from A1 to C1 all year round. We offer online the same in-person courses : Intensive ( 20 lessons/week), Semi-intensive ( 10 lessons/week), Extensive ( 4 lessons/week ) and one to one classes.
Online Virtual Classroom
Intensive Course
20 lessons/week
This intensive Spanish course is conceived for adults of any age who wish to improve their Spanish language skills rapidly. The intensive course runs four lessons per day from Monday to Friday in the morning or the afternoon. The available times are: 9.30 to 13.30 or 14.30 to 18.30 ( Monday to Friday )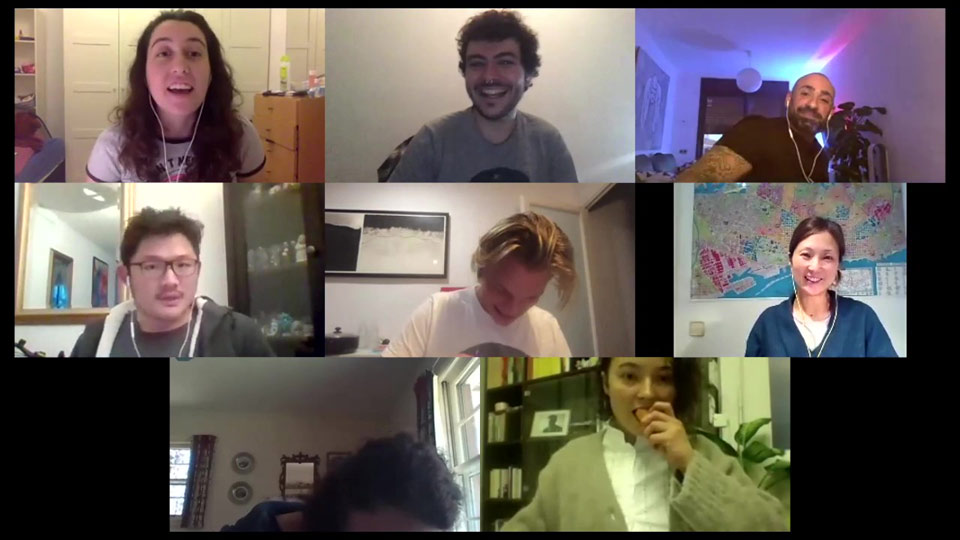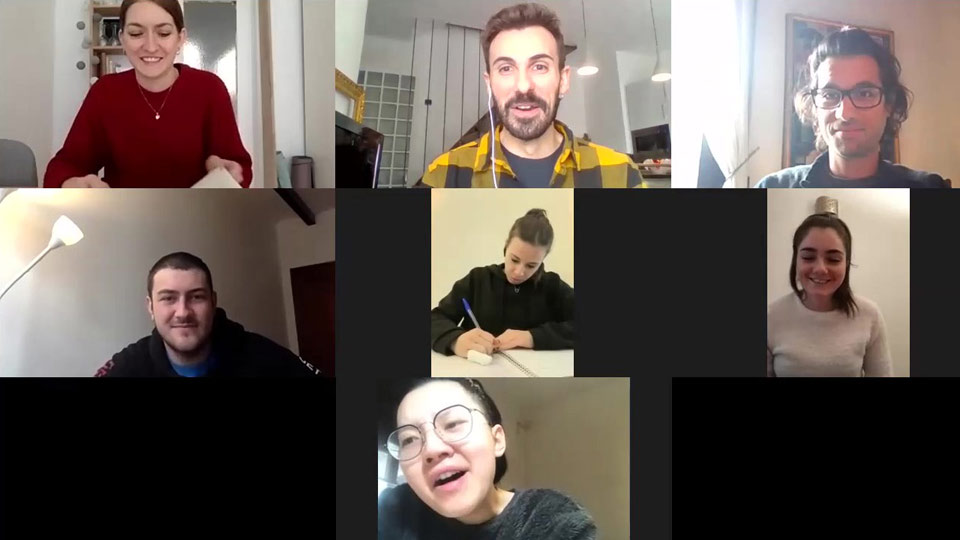 Online Virtual Classroom
Semi-intensive Course
10 lessons/week
The semi-intensive course is available to students of all levels who wish to combine their part time job or studies with Spanish classes. The course runs for two lessons a day from Monday to Friday in the morning or afternoon. The available times are: 9.30 to 11.30 or 14.30 to 16.30 ( Monday to Friday )
Online Virtual Classroom
Extensive Course
4 lessons/week
The extensive course is the perfect option for those who work during the day and would like to improve their Spanish continually without having to give up their weekends. The course takes place twice a week either on Monday + Wednesday or Tuesday + Thursday from 19:00h to 21:00h and can be booked in four-week intervals.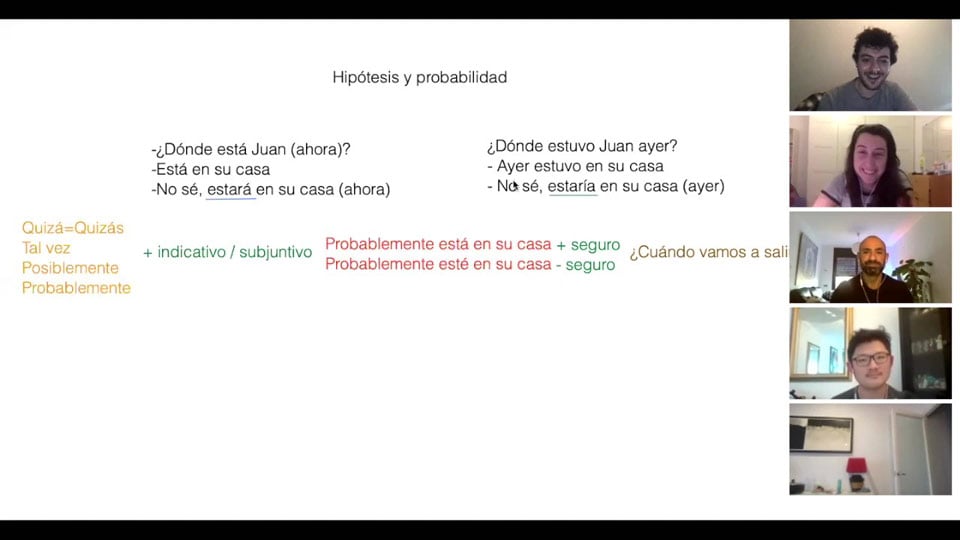 How it works ?
Students will be able to watch the teacher explaining the lesson of the day through video-conferencing software, followed by lots of interactive activities between the student, the teacher and other students in a group! Each student can see the rest of the group and can iteract with them. Whatever your level, whether you are a complete beginner or advanced learner, this course will let you improve your spanish!
Easy to manage : We use a software platform which is easy to manage and has many features that will make you feel as you were having an in-person class. Our teachers will send you a link to enter your virtual classroom. All you will need to do is to click it and enjoy the lesson.

Virtual material and screen sharing : All necessary material will be provided virtually. Our teachers will share textbook exercises, audio exercises, videos, so you will be able to display them directly on your screen.

Virtual classroom like in-person clasroom ? : Sure, you can act the same way as you would do in a real classroom. You will be able to raise your hand in case you have a question without interrupting your teacher or classmates. Use the "raise hand" feature, or type your message in the chat box for everyone to see it. You can also choose an option to send private messages if you wish so. Also, the teachers are able to divide students in pairs or small groups so you can work on an exercise with each other when necessary.

Share a communal whiteboard :. Just as at the school, your teacher will have a whiteboard where they can write out notes, explanations and even call on students to add their input.
Our teachers are finding new ways to encourage your participation and keep the classes as dynamic as they are at the school
Videos of Virtual Lessons
More than 2000 students from 60 different countries choose Olé to learn Spanish every year. This mixing of cultures helps us to have a friendly and unique atmosphere.

Most of them come from Europe, but, at the same time, we receive students from all continents. 16% are from Germany, 11% from Italy and 10% from France. Then 9% from the United Kingdom, Russia (6%), USA (6%), Brazil (4%), Sweden (3%), Australia (3%), Netherlands (3%), China (3%), etc. Some of our students tell you about us !!!